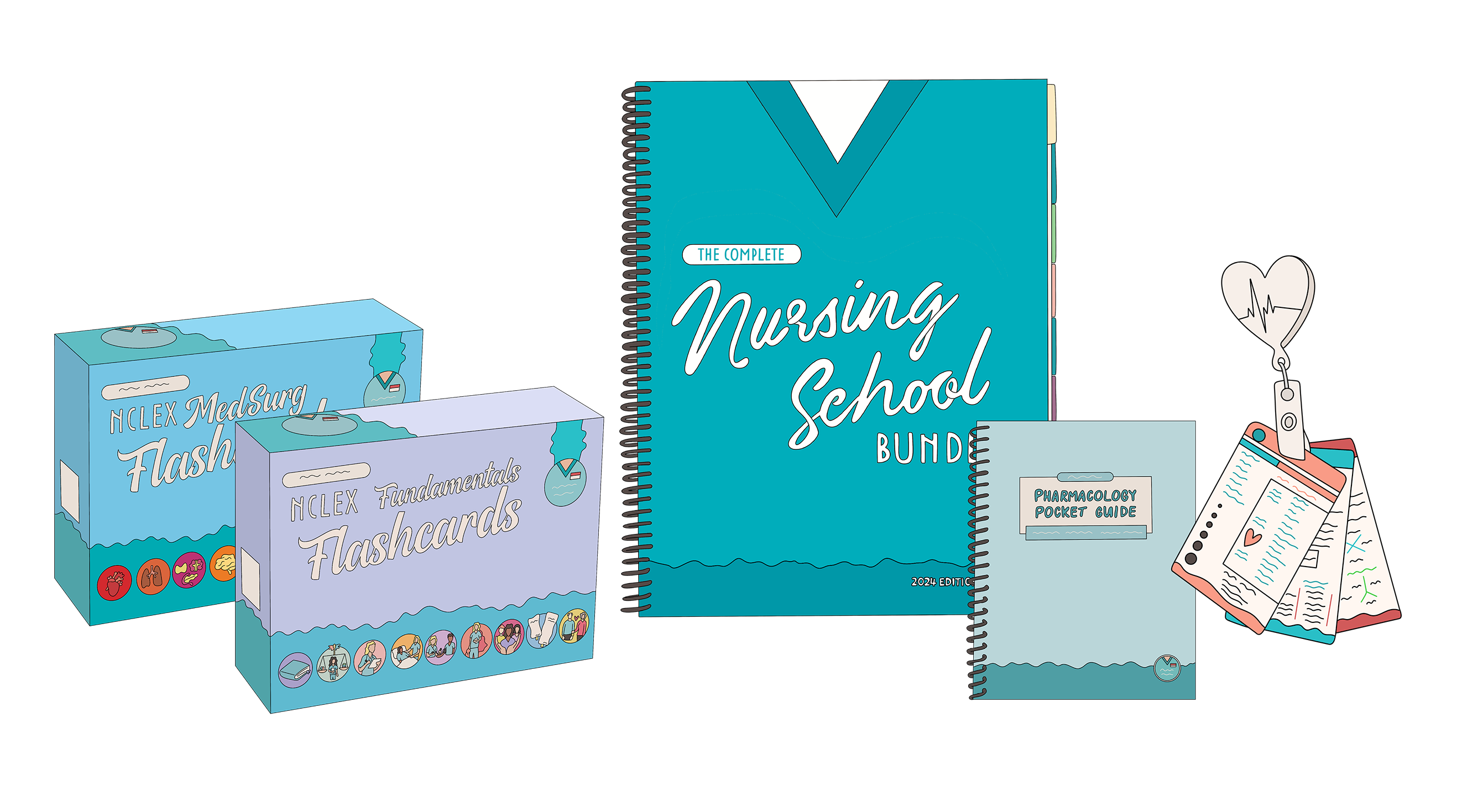 200+ of the most common pediatrics topics seen on the NCLEX® & nursing school. Full of memory tricks & mnemonics.
44189721297066
What's included

Memory tricks & mnemonics

No fluff

Comparison charts
Illustrations
Ears, Nose & Throat (ENT)
Hematology, Immunology, Oncology
2024 Edition. This study guide includes 36 digital download pages. Also included in The Complete Nursing School Bundle.
42771078480042
What's included

Digital download

Memory tricks & mnemonics

No fluff
Illustrations
Piaget's stages of cognitive development
Variations In Pediatric Anatomy & Physiology
Sudden Infant Death Syndrome (SIDS)
Hypertrophic Pyloric Stenosis
Laryngotracheobronchitis "Croup"
Fetal Circulation In Utero
Development Dysplasia Of The Hips (DDH)